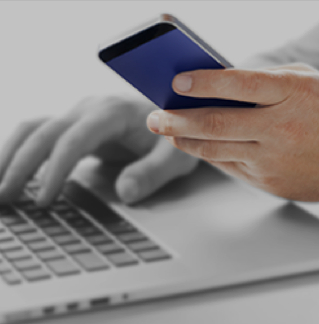 Since the end of the 90's, top executive search methods have evolved tremendously. Obviously, as in the past, phone remains a central tool to identify and approach candidates. But at that time paper directories were the only sources of information available. And applications were arriving mainly through the post.
Digital has totally revolutionized recruitment practices
Nowadays, emails are the only channels through which we imagine receiving an application. CV's are all under electronic form. And many electronic search tools have completed paper-based information. Any candidate must have an updated profile on a contact platform: LinkedIn, Viadeo, Xing, Doyoubuzz.
Everyone brings his own personal touch to incorporate digital practices in his methods. By doing so he modernizes his image. And he transforms a recruitment process into a communication vehicle. 
A mail order company may directly approach candidates via sms in order to shake its traditional image and to inject new blood into its team, or a recruitment firm may publish its offers on Pinterest. Why not? Innovation is useful as long as quality remains!
The use of internet tools offers many assets:
To shorten the treatment of applications.
To enlarge a recruitment field geographically
To conduct remote interviews thanks to Skype for example.
Nevertheless, this ease of connection should not trivialize the act of searching a candidate for a consultant nor the act of searching a job for a candidate. It's up to each one to remain sharp-eyed. The proper adequacy of a profile to a position, and vice-versa, must be carefully thought through, prepared and analyzed. Profusion and speed must not compete against quality.
Let's not forget that we are in a "people business" 
Grant Alexander pays a great attention to the quality of relationship with all its partners: candidates, prospects, clients. For us, nothing will ever replace a handshake or a discussion face to face. The non-verbal is critical. And technology can't do anything about it. That's why we grow tradition and modernity in the same field.
More than ever, if the tools have changed, basics remain true.
It is up to each one to adopt the new ground rules: greater reactivity with the internet, market globalization, and multiple channels to apply. But at the end it's always face-to-face contacts that will weigh heavily in the final decision.
Author : Grégoire Beaurain – September 2016