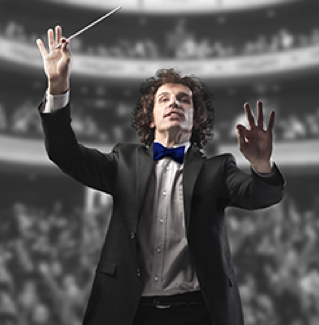 To attract, select and integrate managers able to drive the company to success is a strategic move for any decision maker who faces market challenges and wants to be carefully prepared for the future, Henri Vidalinc, Grant Alexander CEO, shares the little extra to be implemented step by step to reach success.
Identification of requirements: the know-how of experienced and involved consultants.
Our consultants understand the client's company, its strategy, its organization, the position and its challenges. They identify precisely the skills and personal abilities a candidate must be equipped with to match the position requirements. These are essential keys needed to achieve a successful recruitment. To give a sharp and consistent look at a mission a consultant has to rely on his sectorial experience and on the qualitative relationship he will build with his client all along the recruitment process.
Profiles selection: intelligence, precision and tenacity
At Grant Alexander every consultant works in pairs with a sourcing manager. They follow the career of several experienced managers and consistently update a candidates' database. To complement this pool they work with the organization charts of targeted companies, with professional networks and with the social networks. A precise follow-up, a permanent presence and a deep knowledge by market sector enable them to conduct a quick and efficient search.
Direct approach: knowing how to convince with realism and discretion
Approach is a sensitive step. It is paramount to present the opportunity in a convincing and realistic way. And to progressively explain the different faces of the job in the necessary limits: its environment, its context, what is at stake. It is also key to have the capacity to answer questions that executives being approached will ask about their career and their perspective of evolution. Managing long-term relationship strengthens the link with the candidates and secures access to future potential talents. 
Candidates' evaluation: going beyond storytelling 
Very often, the way a manager manages tells a lot more about his personality and the way he operates than simply his results. During their interviews, consultants focus on how he analyzes a situation, how he builds a strategy, takes a decision and implements it with his team, while managing stakeholders' relations attached to his position. They try to evaluate the management skills, significant character traits, and the mental abilities to lead.
Final recruitment: zoom out on the stakes and tender points
How to transform a mutual match into an actual hiring? Once the choice of the candidate is done, it is time to work on a successful finalization of the mission. The consultant acts as an intermediary and as an advisor. He makes sure that the chosen candidate's motivation is still vivid, that there is no unsettled question about the company or the position, and that all practical issues are correctly validated. Especially concerning the remuneration and the precise positioning of the future colleague in the organization.
Author : Henri Vidalinc – September 2016