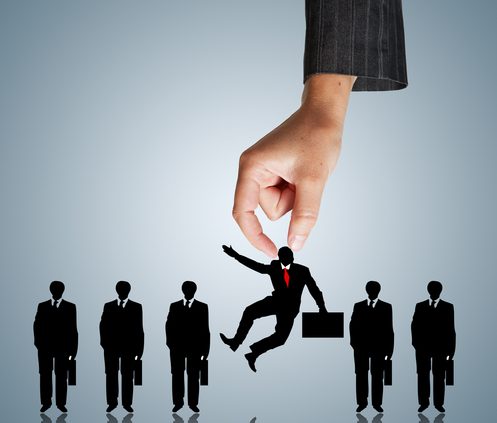 Sourcing is the keystone of a mission. Understanding how to identify contacts on social networks is one thing. Knowing how to find that rare pearl hidden within its current setting, how to approach it and how to speak to it, is another matter. And a job in its own right! Alix de Challemaison, Executive Search Sourcing Manager at Grant Alexander, explains to us why professional, recruitment firm-integrated sourcing is an indisputable asset.  
Having a real internal strike force for candidate research is becoming rare in executive search firms. A strike force is an expert and senior team that possesses all the skills and tools needed to approach the most refined profiles. This is exactly how the executive search sourcing department is set up at Grant Alexander; for the benefit of all!
AN INTERNAL TEAM PROMOTES OPTIMISED RELEVANCE, STARTING WITH THE VERY DEFINITION OF THE MISSION
The researchers at Grant Alexander have made it their profession. Professionals who are experienced in different approach techniques are integrated into the teams, working on each mission in partnership with a consultant. They intervene very early, contributing to the quality of the position's very definition.
Sector knowledge, access to various research tools, lessons learned and information amassed from previous missions are all assets when it comes to effectively identifying the need with the consultant and, if necessary, suggesting new directions for the proposed targeting approaches. Weekly reviews with an evolving search chart enable clients to be presented with precise follow-up and, if necessary, the relief of any bottlenecks that build up in order to redirect the search.
IT PROVIDES ACCESS TO AN ACTIVE, RELEVANT DATABASE THAT IS CONSTANTLY BEING NOURISHED
Sourcing tools are certainly not lacking, especially in the era of social networks. Academic, company and appointment reports, trade press, trade unions, professional websites and databases… Understanding how to navigate among all this media to find that rare profile requires experience and technicality.
Thanks to the existence of a dedicated research department at Grant Alexander, mission after mission, all of these resources are compiled and mastered.
This has also made it possible to build up a highly informed internal database.
BEYOND THAT, IT IS ALSO A GUARANTEE FOR DISCOVERING OTHER WAYS TO REACH OVER-SOLICITED CANDIDATES 
Easy access to profiles through new media, such as LinkedIn and Viadeo, leads to an over-solicitation of managers in office. Such approaches, which are not always carried out in a professional manner, can dull candidate receptiveness to new proposals. It can even end up becoming disparaging. In addition, this method of hunting only allows access to the most media-friendly profiles, forgetting all the rare pearls that are well hidden in their current positions.
Understanding how to identify the right candidates and approach them over the phone is a skill in its own right, and one that is cultivated by Grant Alexander.
This is why all of the company's researchers are regularly trained to discover new tools and optimise their approach techniques by phone. Because they make the difference!
Author : Alix de CHALLEMAISON – December 2016