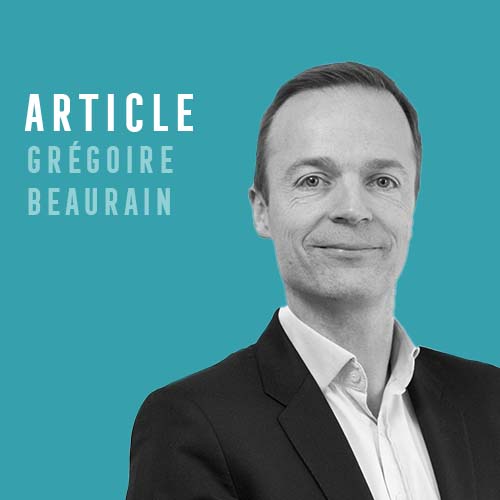 Retaining talent is a hot topic that our group is facing in its day-to-day business.
Large groups and SMEs alike are currently seeing increasing numbers of employees leaving, with turnover reaching peaks that can be as high as 25%, in some cases. And for reasons that both directors and managers often find completely disconcerting. Because although these people may be leaving the company of their own free will, this does not necessarily mean they have another job to go to; and, indeed, they may have no inclination or desire to find one…
There are numerous examples of this! Just three, which I heard from clients of mine last April, suffice to understand the extent of the phenomenon. One was an in-house auditor who left the company to become a yoga instructor. Another was a lawyer who resigned to open up their own small grocery shop in their home region. And the third was a financial officer who opted to return to his home region to open a rural gîte there.
There is no getting around it… so HR managers must find new solutions to offer if they are to hold on to their human capital.
Training… now and always…
An employee who receives quality training and the opportunity to follow a dynamic upward path will be more likely to stay on and pursue their career with the company beyond the statutory two years.
Talented people, in particular, are keen to move forwards faster than most. They aim to get out of their comfort zone as often as they can and are more inclined to take calculated risks as a means of accelerating their professional development. To their way of thinking, training is a highly motivating lever and one that will foster loyalty.
Proximity… needs work
Regular interaction with senior management is guaranteed to be beneficial in fostering loyalty among the most ambitious talent. CEOs nowadays need to understand that they cannot achieve their goals by distancing themselves from their people, in splendid isolation. Rather, they must make a conscious effort to meet with their employees on a regular basis and, in particular, the most promising ones.
Similarly, feedback is becoming increasingly sought after and valued. Good managers should not wait for annual appraisals to sit down and take stock with their employees. Instead, stay interviews are the way to go. As the name suggests, these one-on-one conversations let managers discuss ways of motivating their people to stay with the company, as opposed to encountering unhappy employees whose response to their annual appraisal may be to look for an alternative position in a job market with no shortage of offerings.
The importance of remuneration
Obviously, salary is a fundamental tool for retaining staff. Indeed, it is in HR managers' best interests to tailor salaries more in order to hold on to their talent. This might involve offering a range of variables, free shares and long term incentive plans, which companies are turning to more and more.
Autonomy… a vital component nowadays
Adam Grant, psychologist at Wharton, recently wrote, 'The flexibility people want most isn't remote work. It is to set their own hours. They want to control their time, to choose when and how much they work. Offering freedom sounds like a risk but squeezing it is also a risk. Stars are the first to leave'. The warning could not be clearer. When the Covid crisis struck, it opened up a Pandora's Box. In a very recent conversation I had with an HR manager, she told me, 'We have come to believe that employees are implementing the following paradigm: "I work when I want, where I want and if I want"'. This 'if I want' corresponds to what our American friends have dubbed 'The Big Quit'… something that has now become a reality in France and in Europe.
The incontrovertible quest for meaning
Aiming to satisfy their employees' growing need for meaning in their work, companies are developing new tools, such as skills sponsorship, as well as encouraging sabbatical leave. Large groups, for example, will sometimes let their most talented employees join an association or an SME on a temporary basis. The employee in question can take advantage of this parenthesis to undertake a mission in line with their personal values, while the employer is rewarded with tax benefits. At the end of this time, the employee will return to the company in high spirits and may even have developed new skills along the way. Everyone wins!
The job market may be in the throes of a profound and long-lasting change but, with a range of effective strategies at their disposal, HR managers are once again (as can be seen from these few examples) demonstrating their ability to adapt and enable companies to retain their talent, while looking more confidently to future.
Article by Grégoire Beaurain, Financial Grant Alexander – Executive Search Practice Director.