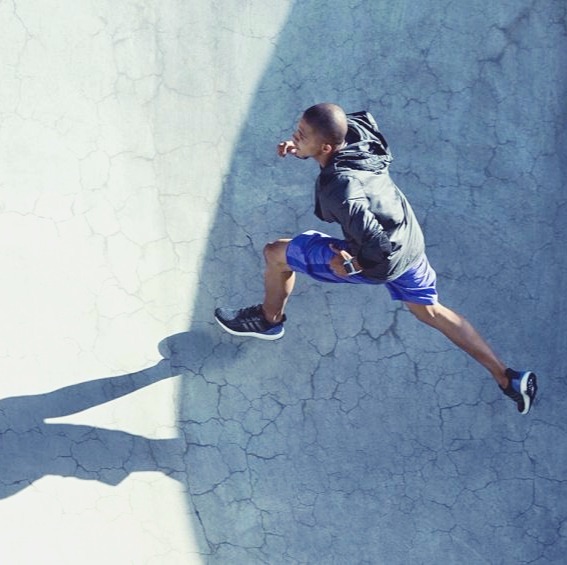 Citius, Altius, Fortius
Surpassing yourself in the business world
Always higher, always better. What should we think of managers who surpass themselves? Grégoire Beaurain, a Practice Finance consultant and coach, explains his thinking after a conference he organised at the Edhec School around four managers who, in their personal and business lives, push themselves to the very limits.
I've always enjoyed reading those final paragraphs in résumés. A head-hunter, I'm also extremely curious and like discovering other people's passions. At the end of an interview, when there is a click and the masks can come off, I often use this "switch" to the areas of interest. I then discover highly interesting subjects and use this to polish up my general culture.  I admit I like passionate people, their energy is contagious. Recently I met an excellent management controller who told me about his passion for the NBA and Phil Jackson, its greatest coach to date. This led me to order three books that he recommended and discover what goes on behind the scenes in American basketball.
Amongst all the passionate people I've met there are many marathon runners and trailers. One observation is manifest: many managing directors and managers on the rise love these new sports; there are many great athletes amongst financial directors and the number of ultra-trailers is on the increase. Not only did these meetings and observations whet my curiosity, they also activated my competitive fibre. This pushed me to take up marathon running and I ran my first Paris Marathon in 2013.
Apart from the natural interest that I have in sports, this raised a question in the mind of the fervent head-hunter that I am: is there a correlation between performance (professional success) and surpassing and pushing oneself to the limits, whether in sport or in other commitments (attitude in life)? Or in other words, with a knowing wink towards my sporting friends in HR: could I draw up my short lists of candidates from the results of marathons or trails? This speculation leads to a corollary: do you run a marathon because you are a born high performer? Or do you become a high performer because you run a marathon?
Therefore it was quite natural for me to reflect on this by bringing together managers who have surpassed themselves to explore this topic and thereby enable the new generations, the breeding ground for future managers, to benefit from our discussions. This is why I organised with Edhec Alumni association a conference with four key speakers: Jean-Marc Delaville, CFO at ZF Services France, François Halfen, Sales Planning Director at Nike France, Bertrand Lellouche, CFO and Executive Partner at System Up, and Bénédicte Tilloy, Assistant Managing Director at SNCF Réseau.
It should be stressed once again that pushing oneself to the very limits is not restricted to sports. While Jean-Marc and Bertrand recounted their exploits on foot… trails, ultra-trails and marathons, François his ascension of mount Ventoux using the force of his arms, in aid of a charity, it was a non-sporting, but equally captivating physical and mental  passion that drove Bénédicte to surpass herself personally and professionally: painting…
All the evidence agrees. What characterises these persons who push themselves to their limits is a cocktail of passion, rigour, pleasure, humility, sharing and collective thinking. Fulfilling your dreams has cross-effects in life at home and at work. It requires great discipline on a daily basis because if the need to surpass oneself is part of your inner nature, it can only be achieved harmoniously and profitably if it is implemented in a structured manner. There was also much humility in their remarks. There is a form of logic in this surpassing, it is not a sudden impulse or whim.
To answer the question that we asked earlier (the chicken or the egg?), I would say that both are true. You surpass yourself because you have that inside you. And because you surpass yourself, you become stronger and want to go even further. But the click can also come about from being in a situation provided by other people. Because, above all, this approach corresponds to a search for meaning. And in itself it contains a natural need to share real-life experiences, without  proselytism… although we must admit that it is contagious.
Bénédicte Tilloy, in her position as Assistant Managing Director at SNCF Réseau, wasted no time in deploying her passion for graphic expression for the benefit of the employees with, in particular, a fine example of sharing with a freight train driver passionate about Street Art: together they organised a network of artists who transformed his train into a work of art.
I also like the experience of François Halfen who, through his passion for sport and his talent to bring it alive in corporate bonding events, gave Nike the desire to create a tailor-made job for him. And with him, in this company it is an opening for handicapped people that illustrates surpassing oneself: Just do it!
That's what I'd like to invite you to do…
Author: Grégoire Beaurain – May 2017. Practice Finance consultant and coach, he regularly runs training sessions and organises conferences in business schools and on the social networks.
Along with the Edhec Alumni association, he organised on 15th May 2017 a conference entitled "Managers who surpass themselves". His guests were Jean-Marc Delaville, CFO at ZF Services France, François Halfen, Sales Planning Director at Nike France, Bertrand Lellouche, CFO and Executive Partner at System Up, and Bénédicte Tilloy, Assistant Managing Director at SNCF Réseau.