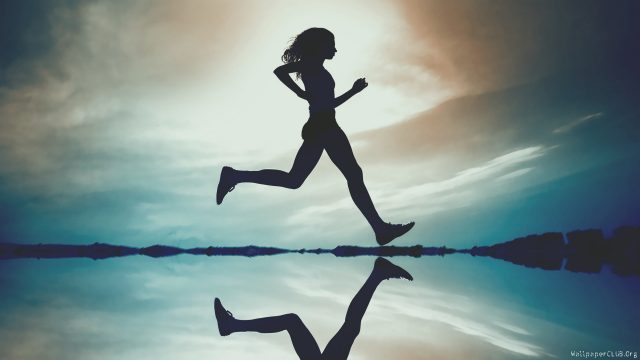 I optimism (Carrefour), Happy now? (Fnac), Love is the way (Coca Cola)… We are exposed to countless slogans every day. Used by brands to declare war on doom and gloom and bring light relief to their customers, as well as increase consumerism… That we are sure of, yet, beyond this consumerist logic, optimism is a value that can be worked on individually. 
OPTIMISM IS A STATE OF MIND AND A KEY ELEMENT OF EMOTIONAL INTELLIGENCE 
In humans, optimism is a disposition to look on the bright side of things. This state of mind invites us to perceive the world and universe in a positive light.
The basis for optimism dates back to Socrates, who was later professed by Plato, then Aristotle, who in turn inspired Martin Seligman, the founder of Positive Psychology, whose concept has been developed extensively throughout the world.
Optimism is a mental disposition that generates behaviours that are essential for leadership. According to some experts, it is a key component of emotional intelligence and, as such, a factor that influences success in general.
It is therefore crucial to be able to identify it and understand how to use, deploy and encourage it.
ARE WE BORN WITH OPTIMISM OR DO WE DEVELOP IT? 
IF IT IS A STATE OF MIND, WHAT CAN WE DO TO CHANGE IT? 
Recent studies have shown that optimism is 50% inherited from our genes, 40% determined by ourselves and the way in which we decide to live our lives and 10% by others (i.e. the environment in which we develop).
So, the good news is that we can act individually on our level of optimism by working on that 40%.
On the other hand, there is less good news for companies because, in spite of all the measures they take to increase happiness at work, they can only make a 10% contribution to a change in their employees' state of mind. However, that doesn't mean they should abandon all efforts – on the contrary! We know, for example, that a manager who greets his or her teams in the morning triggers an increase in the happiness hormone (serotonin), a hormone that directly affects stress and anxiety.
ACTING INDIVIDUALLY ON OPTIMISM LEVELS THROUGH AWARENESS
The first question we should ask is: how do we perceive the misfortunes that happen to us? Pessimists tend to shoulder an exaggerated amount of responsibility (it's my fault!), they generalise (it's always the same thing!) and they interpret their misfortune as something permanent (it will never change!). Meanwhile, optimists tend to recognise that a misfortune has causes behind it, and identify it as specific and transient.
Recruitment consultants are committed to identifying this state of mind, which can prove to be a major asset in a manager profile.
OPTIMISE YOUR OPTIMISM, A MATTER OF BELIEF
Developing optimism requires working on one's beliefs: identifying those that limit us in order to be able to eliminate them and strengthening those that help us.
Accumulating success is, for example, an effective means of reinforcing optimism. Rather than setting goals that are too large, too ambitious, and too similar to new year's resolutions, engage the approach of taking small steps in order to achieve your dreams. If your goal is to run a race, instead of setting out on the first day and running until you cannot go any further, instead set a goal to run for five minutes one day, seven the next, and so on… Every day or week, you will enjoy a dose of positive hormones, as more often than not you will have met your goals.
There are many other actions you could take, but working on optimism development is certainly a lot easier when accompanied by a coach.
As Bernanos said, "an optimist is a happy idiot and a pessimist is an unhappy idiot". I think I know which I prefer to be…
Author : Véronique BOUNAUD-LEMOINE – November 2016