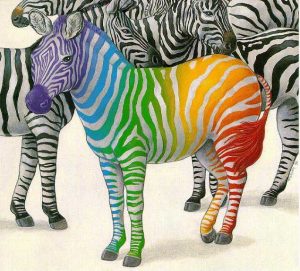 OUR EXPERIENCE IN LEADERSHIP DEVELOPMENT AND HUMAN RESOURCES CONSULTING INSPIRES US TO CONSTANTLY REINVENT NEW PROGRAMS TO SUPPORT COMPANIES IN THEIR HR CHALLENGES, IN LINE WITH OUR ATHLETE THINKING® PHILOSOPHY.
SYBILLE DELAPORTE, DIRECTOR OF CONSULTING AND LEADERSHIP DEVELOPMENT AT GRANT ALEXANDER, OFFERS HER INSIGHTS ON HOW TO DEPLOY HIGH POTENTIALS IN ORDER TO PREVENT THEM FROM DISAPPEARING PREMATURELY ?
SYBILLE DELAPORTE, HOW DID YOU COME TO APPLY THE ATHLETE THINKING® METHODOLOGY TO RETAINING HIGH-POTENTIALS?
S.D. The way we approach our profession at Grant Alexander is based on our Athlete Thinking® methodology. For us, it's both a philosophy and a methodology. Designed with sports coaches and mental trainers, Athlete Thinking® methodology is a proprietary tool that focuses on optimising managerial performance by developing the various mental dimensions conducive to success. Like a top sports athlete, a manager capable of mobilising their mental strength will thus be able to be the best version of him or herself. For this reason, we apply this methodology to many individual and collective development challenges.
WHY IS IT VITAL TO TAKE GOOD CARE OF HIGH POTENTIALS?
S.D. The main difficulty for a company with a pool of high potentials is to prevent them from disappearing into what is a very active market for executive employment. However, if these high potentials are to envisage a future at their company, they must first be identified and made aware of their prospects. They must also be able to share a vision with their managers and envisage their career potential, even if it remains unclear in terms of structure. This implies that HR Directors must adopt both a very forward-looking approach and an appropriate programme.
WHAT PROGRAM DO YOU DEPLOY TO MOTIVATE HIGH POTENTIALS?
S.D. A company in the process of transformation with a strong development ambition asked us how to engage and develop its key resources around a project that would bring them together. Identifying, anticipating and boosting are the 3 key words when faced with this type of problem.
First of all, identify – recognise high-potential employees in advance based on certain criteria and qualities such as: the ability to learn faster than others, leadership skills, adaptation to change, stress management, etc. Identify job opportunities that could open up based on the projects to be rolled out in the company's strategy.
Then, structure… Define the challenges likely to mobilise these high potentials in a cross-cutting way in order to increase their visibility within the company. And then bring this network of high potentials to life by creating a community to strengthen their sense of belonging.
HOW DO YOU DEAL WITH THESE HIGH POTENTIALS TO AVOID TALENT DRAIN?
S.D. The objective is to boost their involvement in the company rather than waiting for them to take up other positions. They must be given special attention so that they have the wherewithal to envisage themselves as part of the company's project from the standpoint of personal progression. The program is based on the implementation of:
– individual keys to enable everyone to know their strengths,
– collective programs that create opportunities to work together,
– opportunities for visibility in terms of the Executive Committee and for projection into a structure in the making.
The entire program is based on the emergence of a common culture that we are building around Athlete Thinking® leadership.
HOW DOES YOUR ATHLETE THINKING® METHODOLOGY ALLOW YOU TO STRUCTURE YOUR APPROACH?
S.D. For each person identified, we use a questionnaire and personalised mapping to establish their mental characteristics and the strengths they already have in place, which have enabled them to position themselves among high-potential executives. We identify the mental components they have relied on to succeed and the nature of those successes. Then we support the development of these assets over time, by optimising the necessary areas. This activation of skills is done both individually and through collective workshops that reinforce the feeling of belonging to a specific community within the company. They enable the employee to share success stories and learn from them in the most agile way possible. They also make it possible to conduct joint reflections on cross-cutting projects that will bring out the future managers of activities in the making.
For Grant Alexander, Athlete Thinking®: is both a philosophy and methodology.
We believe that success (in the sense of achieving one's objectives) depends on the ability of each individual to reach their optimal performance zone, and to do so with pleasure. It is what we call flow or even the fun zone – a state in which pleasure and performance live side by side. A state that everyone can reach, provided they promote and develop the different mental dimensions that optimise performance, like top athletes.
This is why we have developed Athlete Thinking® methodology, a program based on a questionnaire, a tool for exchange and development, which works on 9 mental dimensions conducive to optimising performance and achieving flow. It complements our 3D evaluation system, which aims to assess an individual as a whole: know-how, interpersonal skills and development skills (or the ability to optimise their potential).
Know-how – business competence as verified by our sector consultants, interpersonal skills – personality characteristics measured by tests and validated by our knowledge of our clients' culture, and finally knowledge of how to develop, are the mental dimensions conducive to achieving optimal performance.
We thus pursue the deployment of Athlete Minded leaders driven by a powerful objective, an ultimate goal, that gives meaning to their commitment to pleasure.
"Athlete Thinking® does not imply competition at all costs. It is a philosophy that enables us to consider life as a succession of steps to be taken in a state of pleasure in order to achieve, surpass ourselves and ultimately flourish.