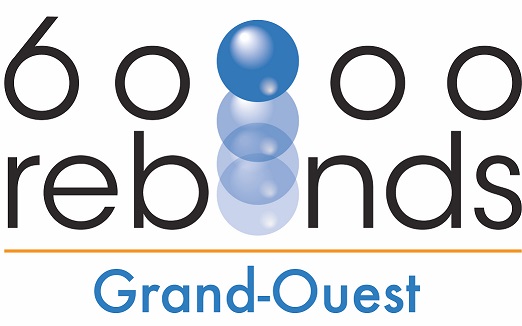 AS A PARTNER IN THE PERFORMANCE OF ORGANISATIONS AND THEIR MANAGERS, THE GRANT ALEXANDER GROUP CONTINUES ITS INVOLVEMENT IN EMPLOYMENT BY SUPPORTING THE 60 000 REBONDS GRAND OUEST ASSOCIATION, WHICH ASSISTS POST-LIQUIDATION ENTREPRENEURS TO BOUNCE BACK AFTER AN ENTREPRENEURIAL FAILURE.
AN ACTIVE SUPPORT APPROACH TO BOUNCE BACK AFTER A FAILURE
The mission of the 60 000 rebonds association is to encourage and support entrepreneurs after liquidation. They can thus reorientate themselves or return to the business world with the help of advice provided by the association's partners, and now also the consultants of Grant Alexander Grand Ouest.
According to the Bilan National des Entreprises des greffiers des tribunaux de commerce (1) published in January 2021, 5,217 judicial liquidations were recorded in 2020, representing more than three quarters (77.5%) of the collective procedures opened over the period, four points more than in 2019 (73.5%). This is a particularly difficult period for many entrepreneurs, and Grant Alexander wants to support them by providing its multi-specialist HR consulting and services expertise to all those who have experienced failure and want to continue to invest in a new professional project.
SUPPORTING SO THAT NO ONE IS LEFT ALONE IN THE FACE OF FAILURE, THAT IS ALSO ATHLETE THINKING®.
Through this partnership, the Grant Alexander Group, which has been socially committed for several years, wants to support French entrepreneurship in a concrete way by accompanying business leaders who have filed for bankruptcy but whose talents and expertise remain essential to the vitality of the regional economy.
"I am sincerely pleased with this new partnership with 60,000 Rebonds to support employment and skills in the Grand Ouest region," said Henri Vidalinc, President of the Grant Alexander Group. "I hope that this is the beginning of a great story with 60,000 Rebonds, whose mission is totally aligned with the spirit that we all share at Grant Alexander and with our candidates: Athlete Thinking®. It's a mindset of thinking like an athlete, of seeing competence differently, and of seeing failure as an experience. It is also a development methodology that integrates 9 mental dimensions and allows us to optimise performance" adds Henri Vidalinc.
Through this partnership, Grant Alexander is actively pursuing its civic action, here in the territories, and has moreover begun a process of Lucie 26000 certification in order to be part of a process of progress in terms of CSR.
(1) Source: https://www.greffe-tc-paris.fr/uploads/paris/Actu/bian_national_cngtc_2020.pdf
About Grant Alexander: For 30 years, Grant Alexander has been a partner in the performance of organisations and their leaders, providing them with comprehensive support for all their skills management and development needs, always with a tailor-made response. A multi-specialist HR consulting and services group, with 3 activities (Executive Search, Executive Interim, Leadership and Organisation Development), it operates in all sectors, for all functions (managers / experts / rare profiles), in France via its offices in Paris, Lyon, Marseille, Nantes and Toulouse, and internationally thanks to a network of first-class partners. A socially committed player, Grant Alexander is in the process of obtaining Lucie 26000 certification.
About 60 000 rebonds: 60 000 rebonds is an association present in 26 cities, recognised as being of general social interest since 30 June 2016. On a national level, it supports more than 660 post-liquidation entrepreneurs to help them bounce back from business failure. These entrepreneurs are currently supported by regional teams that include a total of more than a thousand volunteers. A force for good for their company.
Website: 60000rebonds.com/lassociation/