GRANT ALEXANDER, THE HR CONSULTING AND SERVICES GROUP THAT IMPROVES BUSINESS PERFORMANCE, IS PURSUING ITS GROWTH STRATEGY AND ANNOUNCES THE ARRIVAL OF A NEW ASSOCIATE DIRECTOR, FRANÇOISE DEROLEZ, WHO JOINS THE TEAM TO DEVELOP THE INTERIM MANAGEMENT ACTIVITY.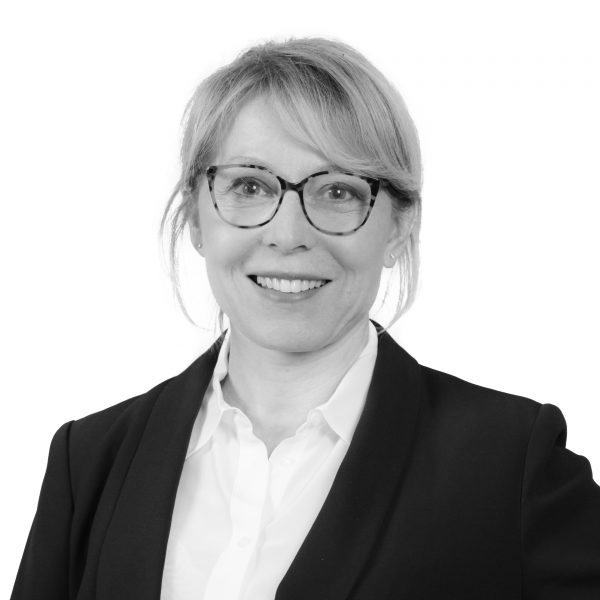 Françoise Derolez has been involved in change management and innovation for 25 years and has mainly worked for companies in the high-tech sector that are leaders in their markets. She started at Alcatel-Lucent as a marketing communication manager, then joined Cisco France as a partnership manager, then as marketing communication director for smart cities in 2015, as part of a partnership with the government. She then joined Hewlett Packard Enterprise to represent the public sector. Finally, in 2020, she supported the development of an Edtech start-up.
In addition to her expertise in the support of new transformational projects with the Executive Boards of organisations ranging from start-ups to large groups, Françoise Derolez is also a committed woman. She is notably co-President of PWN Paris – Professional Women's Network Paris -, and Vice-President of 2GAP – Gender and Governance Action Plaform-, two associations that act concretely to make companies and society evolve towards parity, source of performance and societal balance.
She now joins Grant Alexander to contribute to the development of the group's Interim Management activity, within an "Executive Interim" team headed by Alban Azzopardi, which now includes 8 Associate Directors and 3 Talent Assessment Managers.
She is also a graduate of Sciences-Po Paris and holds a "Women Board Ready" certification from ESSEC. She is also co-author of "Shaping tomorrow's workplace: circular economy applied to human resources management" published in 2015 in "Tendances Sociales et Culturelles de la Valeur" by L'Harmattan.
About: For 30 years, Grant Alexander has been a partner in the performance of organisations and their leaders, providing them with comprehensive support for all their needs in terms of skills management and development, always with a tailor-made response. A multi-specialist HR services group with 3 activities (Executive Search, Executive Interim, Leadership and Organisation Development), it operates in all sectors, for all functions (managers/experts/rare profiles), all over the world, via several offices in France (Paris, Lyon, Marseille, Nantes, Toulouse), an office in Abidjan for Africa, and a network of first-rate international partners. As a socially committed player, Grant Alexander is in the process of obtaining Lucie 26000 certification.