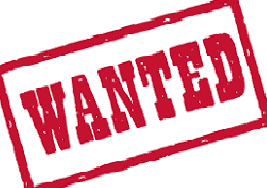 François Humblot, fondator of our cabinet 30 years ago and Director Associate of Grant Alexander, give us his vision of the market of recruitement of executives over the last few years and his outlook.
The executive search market is booming, and has been breaking records every year since 2016.
But it is a cyclical market that can vary greatly from one year to the next, as shown by the figures* for the last forty years.
1993 was the worst year ever for the executive search market, which reached a low of 71,000 new hires.
In 2007, the number of executive hires topped the 200,000 mark for the first time, peaking at 208,000, only to fall back to 143,000 in 2009!
But expansion has continued steadily since 2010, and for the past four years we have been seeing record growth figures: the first at 218,000 hires in 2016, followed by 240,000 in 2017 and 266,400 in 2018.
The latest APEC (executive hire association) study of July 2019 forecast a record 280,000 recruitments in 2019 and still anticipates a slight growth of 3% per year in 2020 and 2021, which would culminate in 300,000 executive recruitments in two years' time.
The executive unemployment rate is currently below 3%, which corresponds to full employment.
These excellent figures can be explained by the growth of the service sector and the major transformations facing companies.
Digitisation, energy transition and new forms of organisation mean that ever more managers and experts need to be hired.
This situation would be ideal for executives if the labour market were a real market, within the economic meaning of the term, i.e. with total fluidity between job providers and job seekers. But this is far from the case: each executive is in a specific market, and in a position of strength or weakness depending on their skills and current attractiveness to companies.
The job market for executives is certainly at full employment, but this truth embraces a wide range of realities.  
As "headhunters", we are well positioned to see this.
There is a complete dearth of applicants for some jobs, as with positions for experts in Digital and IS firms, certain CEO positions, and Studies, R&D and Production posts.
On the other hand, for the past few years, professionals in Communication, HR, Administration and Finance have enormous problems in finding new posts: competition between applicants is fierce, and there are far fewer offers than vacant positions.
As many applicants share the same know-how, standing out in these professions most often depends on interpersonal skills: ease in conducting relationships, situational intelligence, open-mindedness, negotiating skills, and so on.
Having been at the forefront of the executive search market for 30 years, I have seen how quickly things change. 
It is clear that these situations are not set in stone and can change over time. So what should we do?
Here are a few tips I'd like to share…
Executives who are in a position of strength today must not take the easy way out by changing jobs too often and systematically going to the highest bidder. This is the surest way to find themselves in difficulty ten years on, with an inconsistent CV that features no valuable experience and no convincing achievements.
Executives in difficulty need to develop ways of being different in the long term, to stand out from their colleagues. For example, international experience, crisis management, transformation management and new activity creation are always valued by hirers.
They also need to prepare very carefully for job interviews if they are to have an edge at that particular moment. As hirers, we observe huge differences between applicants interviewed for the same position: when they have equal or virtually equal skills, meticulous preparation always makes that crucial difference. The person finally taken on is nearly always the one who has asked the most pertinent questions, thus demonstrating an ability to respond quickly to the challenges of the job.
This year, 2020, Grant Alexander is celebrating its

30th

anniversary. This makes me very happy and proud.
A big thank you to everyone, applicants and clients alike, who have followed us faithfully since the beginning of Humblot Grant Alexander #Athlete Thinking.
* AP statistics
Director Associate of Grant Alexander
Tuesday7th of January