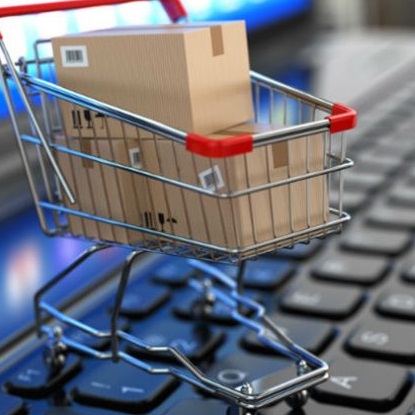 The retail sector is undergoing profound change. Anne-Marie Deblonde, Executive Search Consultant in Retailing at Grant Alexander, was at Paris Retail Week held from 19 to 21 September 2017.
She shares her conclusions with us here.
To set the scene, world figures observed by leading consultancy firms reveal a significant basic trend:
Sales formats have become very diversified: E-commerce, drive-ins, direct sales, convenience stores, wholesale, traditional shops, pop-up stores, etc.
BtoC e-commerce rose by 24% in 2016 compared to 2015. However, it only accounts for 9% of retail sales worldwide so its future looks bright.
But what strikes us most is another trend:
In 2016, trade increased by 17% and European food consumption rose by 3.7%, but hypermarket sales areas have experienced a staggering decline over the past ten years.
Shopping centre traffic: down 60%.
Department store sales: down 31%.
The decline of traditional superstores
Regarding their non-food offering, supermarkets and hypermarkets (especially those over 8,000 sq. metres), including Carrefour and Auchan, are facing competition from specialised superstores that are more efficient and innovative. Regarding their food offering, they have faced competition from hard-discount stores since 1988, and more recently they have suffered from new forms of consumption, like home meal delivery, made possible by the arrival of new players (Deliveroo, Foodora, etc.). Meals are conveyed from their place of preparation straight to consumers, at any time.
Therefore, in order to survive mass retailing must reinvent itself, because its 'industrial' model based on strong economic growth, mass consumption, the convergence of multiple products at attractive prices in the same place is undergoing profound change.
Points of sale are changing and becoming 'phygical'
Points of sale are adopting an omni-channel approach.
Stores are improving their ability to collect data (on customers and markets),
They are testing innovations upstream and downstream in the supply chain and striving to improve their customer relations.
These can be technological, marketing, managerial and commercial innovations. We talk about the Smurf revolution: social media, uberisation, robotisation and future of digital.
Store areas are changing, allowing customers to move around more easily, offering cosier atmospheres, and creating snack and take-away areas to cater for consumers' new habits.
Hyper-customers are taking power
Customers are becoming Atawad: "any time, anywhere, any device". They want to buy things at any time, from anywhere, using any device.
Customers, especially Millennials, want points of sale to offer interesting experiences and not just things to buy.
Customers are less and less inclined to wait and want purchasing to be a smooth process.
They are increasingly attracted to high-quality products that procure pleasure. Food safety has become a major concern and this has led to higher sales of organic food. Locavore tendencies are becoming more common.
The act of purchasing must be accompanied by feelings, relations and experiences. Consumption is more and more individualised and customers try to act responsibly.
Customers expect close relations with salespeople and expect them to be passionate about their job. Buyers observe the salesperson's good sales performance which facilitates the purchasing of a product that may be more expensive provided it is of high quality.
-September 2017-
Anne-Marie Deblonde is an Executive Search Consultant at Grant Alexander, in charge of the Retail Division (retailing and physical distribution).
Sources:
Le Nouvel Economiste – 12 September 2017 issue
Conferences at Paris Retail Week trade fair held from 19 to 21 September 2017
Anne-Marie Deblonde has been accompanying job changes in the retail sector for over 15 years: creating departments and teams dedicated Customer Intelligence and Data Analytics (Big Data projects), accompanying the birth of the first digital channels and supporting the use of more and more omnichannel strategies over the past 5 years.
Expert knowledge in jobs related to the performance of organisations, in the following areas:  products, customer marketing, Data, Digital. She guides stores of all sizes and all economic models in their reflections when they consider making strategic shifts. She intervenes in changing environments, helping to define new HR challenges, i.e. learning how to identify emerging jobs and how to integrate these new jobs, where to find people with new skills, how to convince them and support them when they join the company.
Given the changes in retailing, recruiters rarely have exactly the same position to fill. Anne-Marie establishes links between new jobs and companies' strategic developments and specialises in tailor-made recruitment for organisations undergoing change.
Definitions:

Phygical: hyper-connected stores that support the convergence of its sales channels for the benefit of its customers and salespeople (physical sales area / catalogue / e-commerce websites / Social media). It links data from the world outside and the world inside, using digital devices and interfaces. The terms cross-channel and omni-channel are also used.

Atawad: acronym of "Any Time, Any Where, Any Device". The term was coined when large IT projects and new technologies were being developed (accessing data in real time outside organisations) and when new uses emerged. It disrupts organisations in companies, raises security issues and pushes back the companies' physical and temporal limits.

Locavore: consumers who advocate geographical proximity, preferring local producers and seasonal produce in order to limit waste, save energy and keep local players in the region.