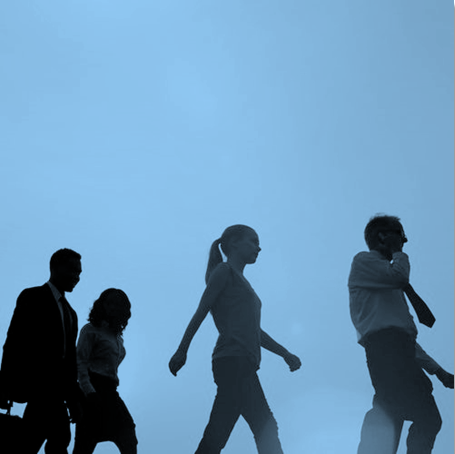 GRANT ALEXANDER IS USING A NEW EVALUATION TOOL TO ENRICH ITS LEADERSHIP DEVELOPMENT PROGRAMS. DEVELOPED WITH THE VALÉRIE CONSULTING FIRM, 360°+ AT COMBINES THE VIRTUES OF MIRROR ASSESSMENT WITH THE MENTAL DIMENSIONS FAVOURABLE TO THE OPTIMISATION OF THE PERFORMANCE OF OUR ATHLETE THINKING® METHODOLOGY.
360°+ AT was born from the idea that the observation of a manager's mental attributes enables us, as part of  a global evaluation tool, to achieve a more complete leadership profile and to draw up a more effective managerial development program.
360° is a mirror tool that allows managers to assess their managerial practices and leadership and to compare these with the perception of their professional environment : peers, subordinates, line managers, partners, and clients.
It generally results in the establishment of a development plan.
By adding in the appreciation of the 9 mental dimensions that promote performance, we obtain a real 360° picture of the manager's assets and points for improvement: mental strengths, behaviours and managerial practices.
Athlete Thinking® is interested in the capacities of adaptation, management of emotions and environment, concentration, self-confidence, self-awareness, determination, ability to use resources, teamwork.
All these mental dimensions are the hallmark of top athletes and lead to success when well mobilised. This applies to every area of life, well beyond sport.
Observing, becoming aware of and working with these mental components at a moment's notice is a powerful asset for the development of agile leadership.
The 360°+ AT is an excellent assessment tool because it allows us to compare the results obtained by the manager being evaluated and those achieved by their employees. The observation of the gaps between these evaluations provides a precise insight into the managerial profile under different criteria and leads to clear paths of development.
We then focus on ways to support the manager, to enable them to progress on behavioural and managerial levels but also to develop their mental strengths, thanks to Athlete Thinking®.
The tool can also, beyond the assessment of the person, reveal organisational issues that can then be integrated into a more global diagnosis.
– February 2019 –
Sybille Delaporte, Director of Consulting and Leadership Development at Grant Alexander